Paul Wilson, Pastor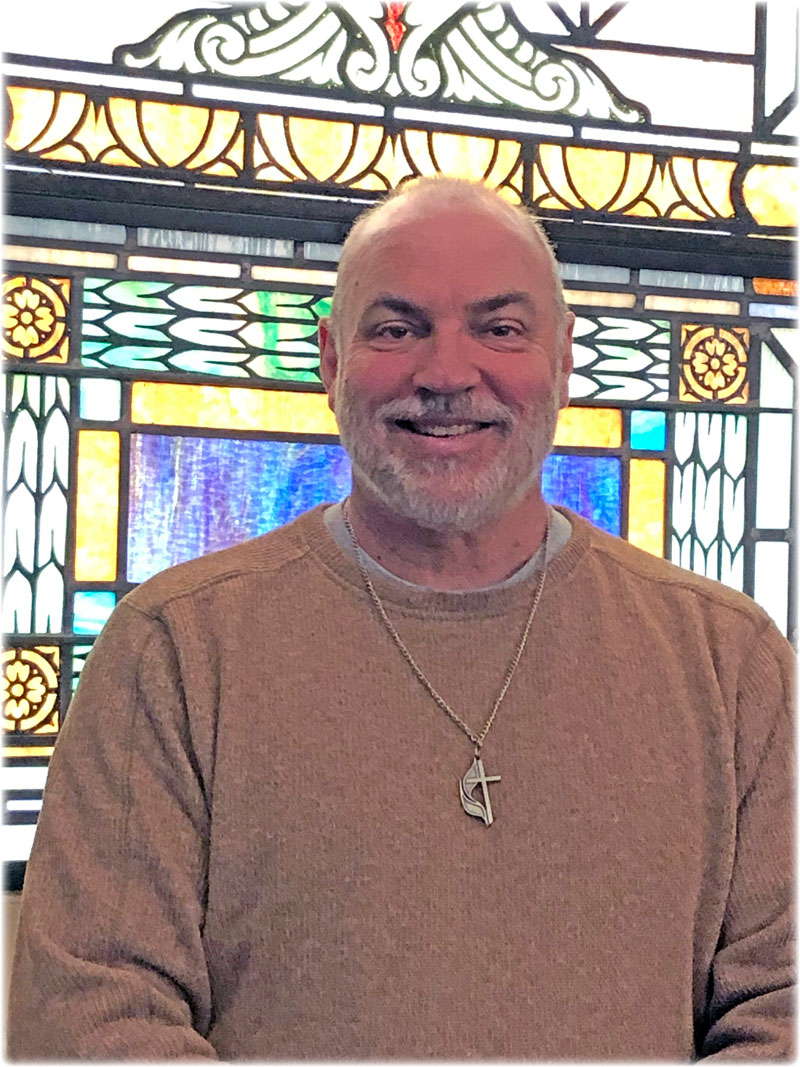 A good friend of mine once said church is an invitation to come and share the Lord. So, come share the Lord with us at Middlefield First United Methodist Church. We share the Lord's wonder in many ways, with our food and clothing ministries, hosting Geauga County health services, our youth group, women's group, being part of an ecumenical men's group, our garden at our pavilion, even a model airplane field. Of course, we share the Lord every Sunday morning at 10:00.
Jesus invites us to his love, which we celebrate with a blend of traditional and contemporary music, prayers and messages of faith. Every corner is an amen corner. We have an amen corner waiting for you! Come and share the Lord with us.
We also know that church doesn't just happen on Sunday morning in a building. Church is an act of the heart. It happens in worship, but it especially happens in our day to day lives. Jesus took it to the streets, to the gates, the homes, even the beaches and the mountain sides. Jesus met people where they were. Likewise, we seek to meet people where they are, in both their trials and triumphs. We weep with those who weep and rejoice with those who rejoice.
Above all, we strive to be down to earth as Jesus was down to earth, loving as Jesus first loves us, applying our faith to the needs of the world God so loves, making the difference Jesus would have us make. Come make a difference with us. Come share the Lord with us and our beautiful community.
Personally, I am always a phone call away. You can reach me at 440 935 2038 for prayer or a visit for you or a loved one. Jesus was accessible. I pray our church can be accessible for you and your family.
My good friend had a vineyard in her little backyard on W 22nd St in Cleveland. She cut vines from her grapes for each of her children. So, her vineyard now grows in backyards from Vermillion to Brecksville. I don't have a vine. But she did share a jar of jam with me. I've had it since 2005. People ask if I'll ever open it. Maybe someday I'll have a PB and J just for her. But in the meanwhile, I keep it in my office. I put it on the altar for communion. It reminds me of our connection, that what we get to do for Jesus has a ripple effect.
When we share the Lord, it ripples out to others, from one heart to two, from two to four, from to four to eight, and so forth. I pray, that no matter where you share the Lord, you are part of a ripple that becomes a wave, a wave that becomes the tide, the tide that becomes the sea.
God bless you in your sharing,
Pastor Paul